Tax row: HC asks IT dept to decide on Nokia offer
The Delhi High Court on Thursday asked the Income Tax Department to file its reply by Monday on Nokia India's offer to deposit Rs 2,250 crore in an escrow account towards its tax liability, which, after adding interest and penalty, adds to almost Rs 10,580 crore. Nokia India had made this offer hoping that the tax department would lift the freeze on its Chennai factory, which it plans to transfer to Microsoft by December 12.
"You (I-T department) have to take a decision. Say yes or no. If it is acceptable say yes. If not, say no. Either way but you can't say we will not decide," a bench of justices Sanjiv Khanna and Sanjeev Sachdeva said.
Nokia had, last week, said that if the freeze was not lifted, the asset transfer to Microsoft could not take place by December 12. In that scenario, it would not be left with any option but to run the factory as a contract manufacturer. It had also said that in that event, it may even have to wind up its operations over the next 12 months.
On Thursday, in another application filed by the Additional Commissioner of Income Tax (ACIT) before the High Court, the tax department has urged that Nokia India's proposal should be dismissed as the company is seeking relief from the court with "facts hidden behind
its back".
Terming Nokia's proposal to deposit Rs 2,250 crore in lieu of settlement of all its anticipated and existing tax demands as "wishful thinking", the department has stated that the said amount is a "fantastic figure" for which no basis has been disclosed by the firm.
The department has stated that the handset manufacturer's intention to avoid payment of "rightful" taxes is evident as it has neither disclosed its agreement with Microsoft to the tax authorities nor has it stated the entire sale price of the deal. This, the department claims, reflects "absolute lack of sincerity" of the applicant.
The ACIT has also raised concerns that the handset manufacturer has not addressed the issue of capital gains tax liability that will accrue to Nokia India on sale of its assets to Microsoft, adding that Microsoft's decision to purchase Nokia India's assets and not its equity shares is a "convenient coincidence" borne out of an "internal collusive agreement" between the two parties. fe
Controversial tax evasion targetting GAAR to come into effect from April 1, 2016
Investments made by a non-resident by derivative instruments or P-Notes through FIIs, will not be covered by GAAR. Reuters
The controversial GAAR provision, which seeks to check tax evasion by investors routing their funds through tax havens, will come into effect from April 1, 2016, a government notification said.
The provision of General Anti Avoidance Rules (GAAR) will apply to entities availing tax benefit of at least Rs 3 crore, according to the notification dated September 23.
It will apply to foreign institutional investors (FIIs) that have claimed benefits under any Double Tax Avoidance Agreement (DTAA).
Investments made by a non-resident by way of offshore derivative instruments or P-Notes through FIIs, will not be covered by the GAAR provisions.
Investments made before August 30, 2010, will not be scrutinised under GAAR, it said, adding the provisions will apply to assessees that obtain tax benefits on or after April 1, 2015.
"Stock markets will have a lot to cheer as FIIs which do not seek to avail of treaty benefits will not be subjected to GAAR. Investment in Participatory Notes will not be subject to GAAR," Deloitte Haskins & Sells Partner N C Hegde said.
The GAAR provisions were introduced in the 2012-13 Budget by then Finance Minister Pranab Mukherjee to check tax avoidance and were to have come into effect from April 1, 2014. The proposal generated controversy, with investors getting apprehensive about harassment by tax authorities.
To soothe the nerves of jittery investors, Finance Minister P Chidambaram in January announced the postponement of the implementation of Chapter X-A of the I-T Act (dealing with GAAR) by two years to April 1, 2016.
A business arrangement can be termed 'impermissible' if its main purpose is to obtain tax benefit. Under the original GAAR proposals, the anti-tax avoidance provisions could be invoked "if one of the purposes" was to obtain tax benefit.
"Where a part of an arrangement is declared to be an impermissible avoidance arrangement, the consequences in relation to tax shall be determined with reference to such part only," the notification said.
The assessing officer has to issue a show-cause notice, with reasons, to invoke GAAR provisions and also has to give an opportunity to an assessee to explain whether an arrangement was 'impermissible.'
The government's decision to amend the provisions was in response to fears by investors that the tax department, armed with discretionary powers, would crack the whip even in cases where tax avoidance was not the intent.
The notification is broadly in line with recommendations of the Parthasarathi Shome Committee, which was set up by Prime Minister Manmohan Singh in July last year to address the concerns of investors.
"From the notification, it is apparent that many recommendations of the Shome Committee have been accepted. However, the benefit of grandfathering has been limited – firstly, to investments made before August 1, 2010, and secondly, only for benefit up to March 31, 2015," said Rahul Garg, Direct Tax Leader at PwC India.
Copyright © 2013 The Indian Express ltd. All Rights Reserved
dna exclusive: Tax evasion – IBM India told to cough up Rs5,357cr
Friday, Nov 1, 2013, 7:16 IST | Place: New Delhi | Agency: DNA
To escape paying tax, MNC suppressed revenue under the Software Technology Park of India's export promotion scheme.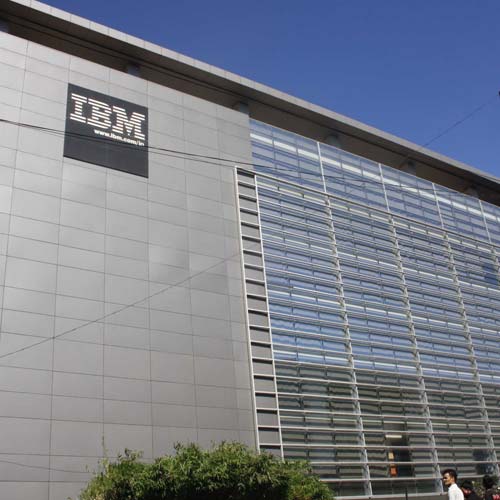 Pic for representational purpose
In what may well be one of the biggest cases of corporate tax evasion, the income-tax department has served a demand notice to IT multinational IBM India, asking it to pay income tax to the tune of Rs5,357 crore. The October 28 notice followed a detailed investigation during which the department found that IBM India had suppressed revenue to evade tax under the export promotion scheme of the Software Technology Park of India (STPI).
In response to dna's e-mail questionnaire, IBM refused to comment, and said: "Please excuse us from this story."STPI had been set up under the ministry of communication and information technology to boost the country's software exports and foreign exchange reserves. Under this scheme, IT companies' units or offices are eligible for 100% tax exemption on income generated from software exports as defined in section 10A and 10B of I-T Act 1961 or under 10AA if they are located in a special economic zone (SEZ). IBM India has several units in STPIs and SEZs across India and is liable to claim tax exemption on income from software exports.
The tussle began in 2011 when authorities raised a tax demand of Rs1,090 crore for the financial year 2008-09 as IBM India had failed to maintain separate account books for income earned from exports at its units in SEZ and STPI zones.
The multinational corporation approached the Income Tax Appellate Tribunal, which stayed the demand. The department challenged the stay in the Karnataka high court in January 2013 and the court allowed it to collect Rs1,090 crore. Several writ petitions have since been filled to stall the I-T investigation, sources said.
Following the Karnataka high court order, the department carried out a deeper probe and noticed that IBM India had made "incorrect claims". In its tax return for the financial year 2008-09, IBM India claimed a loss of Rs400 crore. But the income tax department found that the company suppressed an income of Rs7,288 crore in 2008-09. IBM India's total income for 2008-09, according to the tax department, was Rs 10,866 crore (counting the suppressed component). The company claimed tax benefits u/s 10A and 10AA for 2008-09, but has consistently failed to produce records to show income from software exports to justify the exemption claim, according to the demand notice.
Careful scrutiny of the tax notice shows that STPI and Reserve Bank of India officials may have helped IBM India to avail of tax exemption in violation of the rules. While this pertains to exemptions for one financial year, the department is also investigating IBM India's tax exemption claims since 2000-01.
Several leading IT companies have benefited from STPI schemes as they received tax holidays for 10 years. The scheme was due to expire in 2009, but the government extended it until 2011 after several IT firms came together to demand its extension.
India's struggle to stop tax evasion
8 June 2013 Last updated at 05:13 ET Help
Tax avoidance is a big issue in India, where only 3% of the country's 1.2 bn people pay income tax.
One factor is that around 400 m people are simply too poor to pay taxes, but India's collection system is also notoriously poor and its tax rules complex to follow.
Outright tax evasion by the super rich and many of those on middle incomes is also a major problem, as Yogita Limaye explains.
Share this page
BBC © 2013 The BBC is not responsible for the content of external sites. Read more.
Property tax notice slapped on Wipro; IT major says it has paid
BANGALORE: Bangalore civic authorities have sent a property tax notice to Wipro Ltd, asking the software major to pay dues of more than Rs 19 crore along with interest or face severe legal measures to recover them.
In response, the New York Stock Exchange-listed firm said it has paid the tax and has sought a meeting with Bruhat Bangalore Mahanagara Palike (BBMP) for a discussion on the issue and has a "strong enough" case in defence.
The dispute is with regard to its corporate headquarters and facilities at Doddakannelli village. The BBMP says the company has to pay tax as calculated at Rs 20 per sq ft.
Accordingly, it said in its January 11 notice that Rs 19,28,50,815 is due from 2008-09 to 2012-13 and Wipro is liable to pay the amount along with interest of two per cent per month till date.
"Please make payment immediately otherwise we are forced to go for other severe measures available under law," the BBMP notice said.
Asked for the response at a press conference, where it announced the third quarter results today, Wipro's Chief Financial Officer Suresh Senapaty said the company has paid the tax and that the campus is "largely" a Special Economic Zone engaged in Information Technology and software services and has a "lot of people".
"BBMP has disputed that tax liability and imposed and demanded more money on that," Senapaty said, adding the Wipro has sought a meeting with the BBMP's Revenue department for a discussion to come to an "amicable conclusion".
He held the view that the company's position on the issue is "strong enough to defend either before the Department, the Government or the Judiciary as the case may be".
Senapaty said the issue would not have any significant impact on the profitability of the company.
Readers' opinions (7)
Praveen
(Bangalore)
20 Jan, 2013 11:18 AM
These IT companies,which claim high moral pedestal, try to evade a peanut amount due for BBMP. This shows utter disregard for local authorities of these rogue companies. They take all facilities from Karnataka, and when it comes to giving small amount- they are trying to escape in the garb of SEZ. Please someone explain Mr.Premji the meaning jof SEZ?
lala2laloo
(Hydbad)
19 Jan, 2013 01:39 AM
Why should Wipro, Infy, TCS get SEZ benefits or any tax benefit. If a company has more than 1000 employees, it should not get any tax rebates – it should be on its own and rather give back to the soceity as and when possible. Especially wipro hardly gives shares to 2% of employees – all money goes into Premji's pocket – why do we need 1 rich man(wo) and 100 crore poor (wo)men in the country ?
© 2013 Bennett, Coleman & Co. Ltd. All rights reserved
|